Flooring Specialists in Manly
Grounded Flooring are your experts in quality floor installation across Sydney and Greater Sydney. For over a decade Grounded Flooring has provided premium flooring solutions for residential and commercial spaces. From the initial quote to the final installation Grounded Flooring oversees and manages the entirety of your project. Our specialists are experienced in the installation of engineered timber flooring, laminates, hybrid flooring, vinyl planks, and solid timber.
Timber Flooring Specialists in Sutherland Shire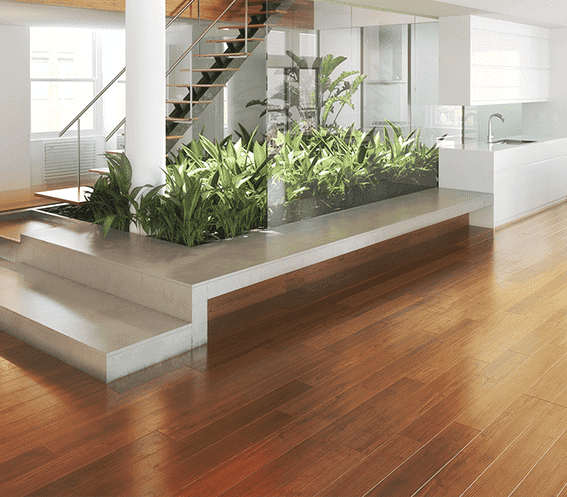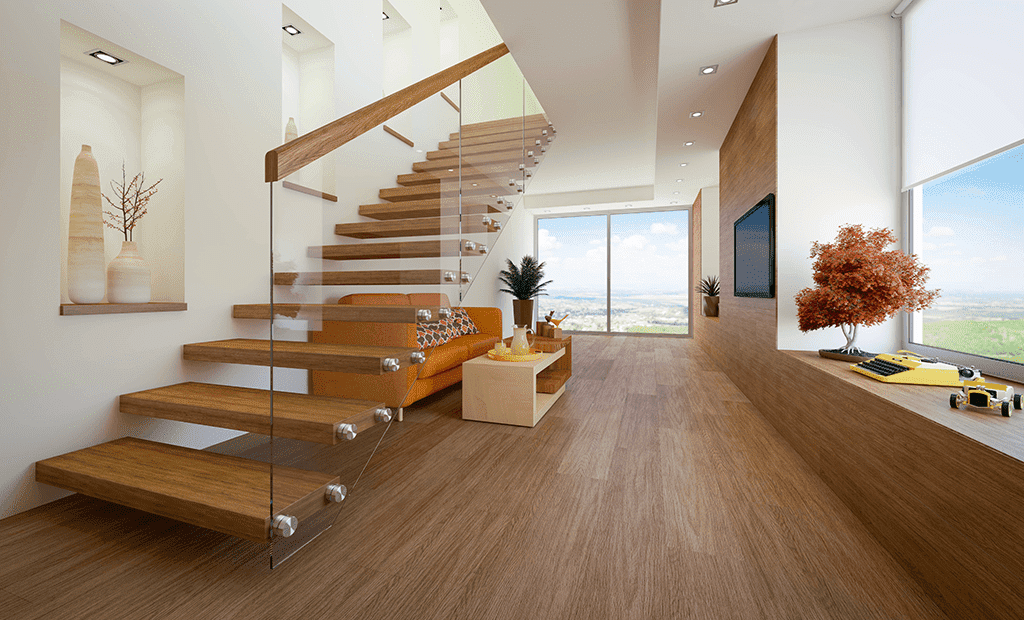 Floor installation specialists
Founded by John Dorich, Grounded Flooring strives to provide outstanding service while cultivating long-term relationships with clients. With years of experience in installation, estimation, and project management, John ensures your new flooring will exceed your expectations.
Our timber floor specialists have been accredited through Quick-Step and the Quick-Step Academy for Excellence in Flooring. Our professionals are certified as Master Installers, so you can rest assured that your project is in skilled hands. Quick-Step is the largest flooring training academy in Australia, featuring expert trainers, in-depth courses, and fully-equipped facilities.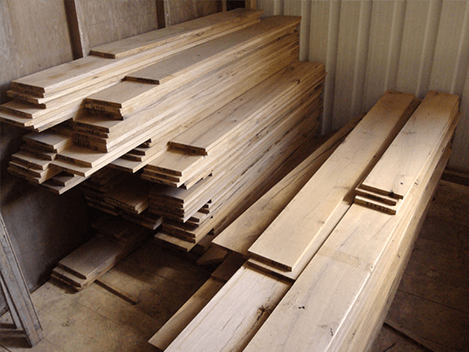 Supply
Over the years we have partnered with a reliable network of suppliers that provide a wide range of timber flooring options...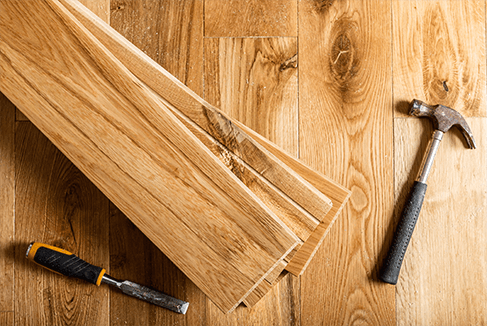 Installation
We can install your timber flooring, whether it be floating, direct stick, or nailing. With our experience and...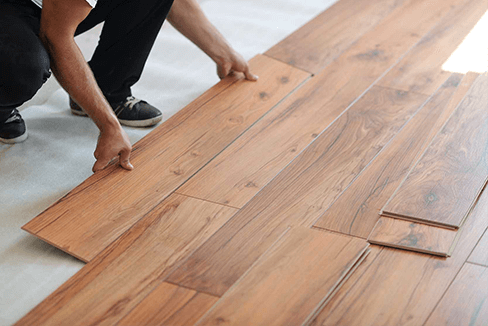 Floor Preparation
It's no secret that the key to a successful floor is in the floor preparation. We ensure precision and professionalism...
Benefitting from years of professional experience and training at the Quick-Step Academy, the tradespeople at Grounded Flooring provide comprehensive specialist advice throughout the duration of your project. You will even receive a lifetime warranty on the installation of any Quick-Step flooring products.
Engineered timber flooring
Luxurious and elegant, engineered flooring is created by gluing a thin slice of hardwood onto a plywood base. This provides the appearance and strength of solid wood flooring without the high price tag.
Benefits of engineered timber
Temperature stable: engineered timber flooring doesn't expand or contract based on temperature variations.
Sustainable: engineered timber uses a thin slice of natural hardwood.
Easy maintenance: flooring doesn't need to be sanded or buffed.
Durable: coated in a protective layer for increased scratch resistance.
Can be sanded for a fresh new look.
Grounded Flooring – Timber Flooring Contractors in Caringbah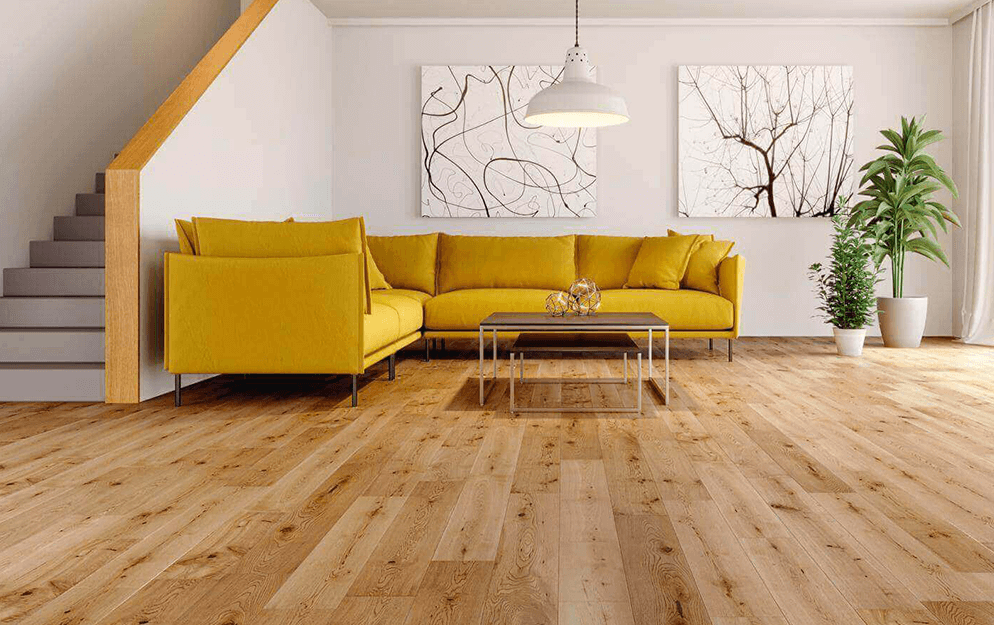 Hybrid flooring
Hybrid flooring is a synthetic timber combining the best qualities of vinyl planks, solid timber, and laminates. Four distinct layers of material are made into durable planks, resulting in highly-resilient and waterproof hybrid flooring.
The layers of hybrid flooring
First layer: treated to protect against scratches, stains, and UV-fading.
Second layer: printed design mimicking the appearance of natural hardwood.
Third layer: rigid core to provide stability against humidity and temperature changes.
Fourth layer: acoustic backing to increase comfort underfoot and to dampen sound.
Solid timber
Made completely from natural hardwood, solid timber planks are cut and shaped from logs, providing a more 'natural' feel to your home. Solid timber is durable and long-lasting but can be more expensive than other flooring options.
Benefits of solid timber
Strong and resilient.
Can improve home air quality as dust isn't trapped by the timber.
Show off unique natural patterns created by the wood grains.
Can add value to your home.
Laminate flooring
Durable and scratch-resistant, laminate flooring is designed for the rigours of daily life. Laminate flooring features a layered combination of composite core, coloured print layer, and protective topcoat. Laminates are suited for the high-traffic areas of the home including kitchens and living areas.
Benefits of laminates
Resistant to general wear-and-tear.
Wide selection of stylish printed designs.
UV-protected surface to prevent fading of the printed layer.
Easy to maintain and clean.
Vinyl planks
Vinyl planks are a low-maintenance flooring solution made from PVC instead of wood. Completely waterproof and easy to clean, vinyl planks are a popular choice for both residential and commercial spaces.
Benefits of vinyl planks
Affordable.
Resistant to stains for easy cleaning.
Anti-slip. Ideal for spaces exposed to water.
Durable and resilient.
For more information or to book floor installation in Manly, contact Grounded Flooring on 0452 335 902 or email us on info@groundedflooring.com.au.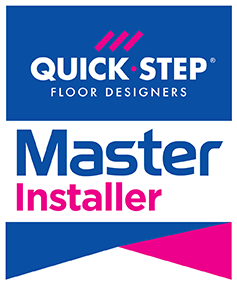 Grounded Flooring is a specialist timber flooring company. We supply, prepare, and install timber flooring with only the highest quality products. Grounded Flooring oversees and manages every project in its entirety. This means you can enjoy a seamless experience from the initial quote to project completion. Our highly professional team, coupled with our many years of industry experience, ensures that we will deliver on all of your flooring needs with the best customer service along the way. We are "GROUNDED" across Greater Sydney and beyond.

Melanie Wilde
Grounded Flooring are our preferred supplier and installer of quality flooring because they consistently deliver flawless finishes and they do it with care for our customers. The Grounded Flooring team are professional in every aspect of their craft, including the way they work collaboratively with other trades and the respect they show to home owners, even if they aren't dealing with them directly. John is our go to technical adviser and has lead us to best practices and the best products in the market. Melanie Wilde

Dee And Brad Hunt
We had the pleasure of meeting John during our installation of our flooring. John was very helpful and honest. We found that he kept us up to date at every point of the project. I would like to commend John for his professionalism and trustworthiness. I would not hesitate in recommending him for any of your flooring needs. Dee And Brad Hunt

Elliot Whiley – MJH Service And Warranty Manager
John and his team have completed many of projects that have been under my control, these works range from new installs to insurance/repair works. Nothing has been an issue. John is willing to go above and beyond to ensure that the job is installed correctly. John and his team have been very professional and communicate through out the whole process. The quality of materials used or advised by John ensures that the install meets the highest of level. Every client I have engaged John has commended John for his expertise and professionalism. I would Highly recommend John for any flooring project no matter the size or nature. Elliot Whiley - MJH Service And Warranty Manager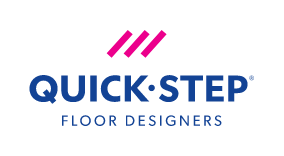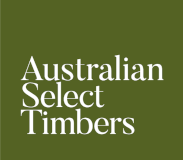 {"slidestoshow":3,"slidestoscroll":"3","dots":"true","arrows":"true","autoplay":"true","autoplay_interval":3000,"speed":300,"loop":"true","lazyload":""}
{"slidestoshow":3,"slidestoscroll":"3","dots":"true","arrows":"true","autoplay":"true","autoplay_interval":3000,"speed":300,"loop":"true","lazyload":""}